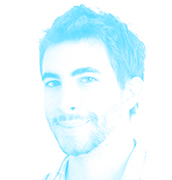 About
3D generalist, technical director and python developer.

Qualifications:
Master Arts and Technologies of Image (ATI) University Paris 8
DNSEP (master degree) in graphic design and multimedia
DNAP in graphic design and multimedia with honours

Skills:
Python scripting, pre-calculated 3D, modelling, rendering, animation, compositing,
3D printing, printed graphics (poster, typography, logo...)

Softwares:
Mainly Blender. Also use to After Effect, Nuke, Illustrator, Photoshop, Unity, InDesign,
Krita, Natron...